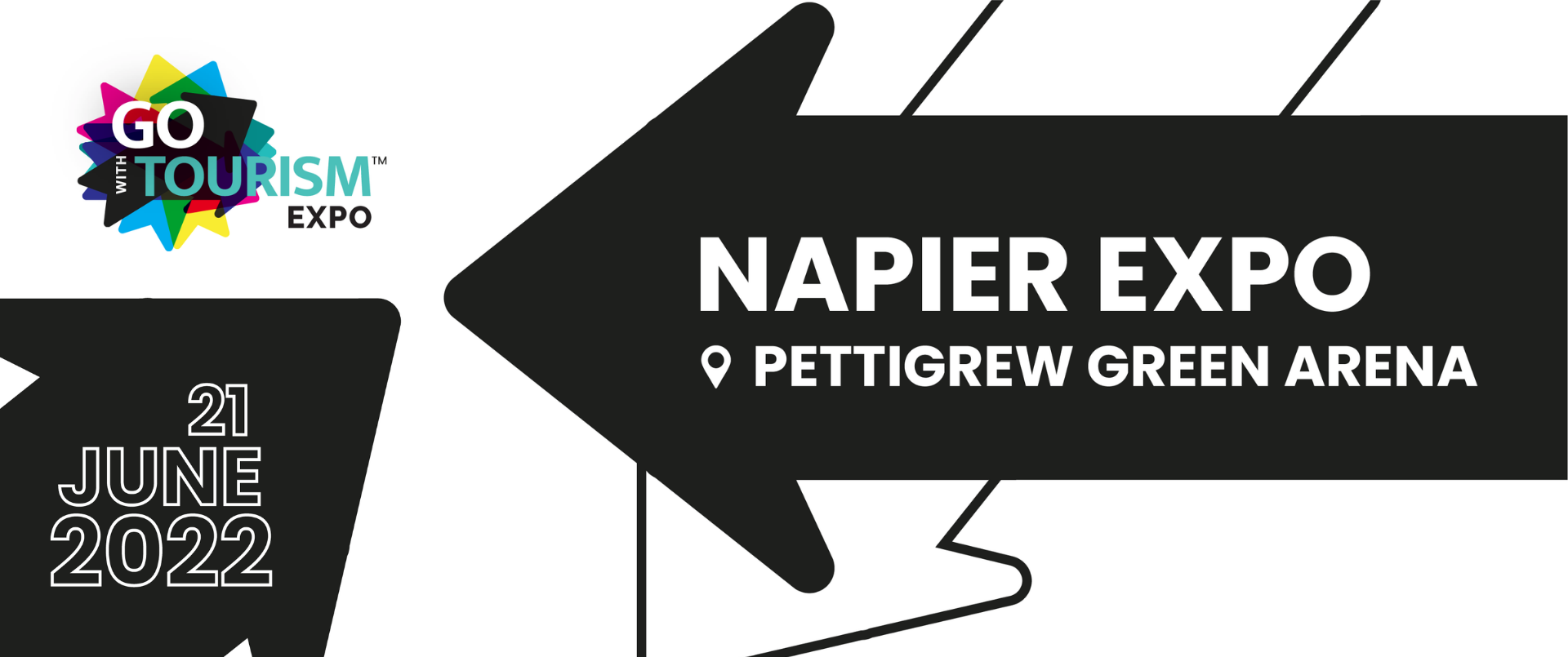 Go with Tourism Napier Expo
Career expos are an excellent way to explore the world of work as they bring together universities, training providers, ITOs, polytechnics and employers in one place, making it easy to find career information and ideas. Don't have FOMO! Find out details below on how YOU can get involved!
Attendee Information:
The Go with Tourism Expo is the only dedicated hospitality & tourism careers expo in New Zealand – so don't miss your chance to meet with tourism employers, gain hands-on experience, or discover your next study pathway!

Location: Pettigrew Green Arena - 480 Gloucester Street
Date: 21 June 2022
Time: 9am-3pm + 5pm-7pm
If you would like to register your school to attend, please head to the New Zealand Careers Expo website to complete registration.
Exhibitor Information:
Registrations are now closed. To enquire more about an exhibition space, however, please contact Saki Konagai: [email protected]
Volunteer Information:
We're looking for a few enthusiastic volunteers to help us run our careers expo at the Pettigrew Green Arena in Napier.
Volunteers are a crucial part of how we deliver our career expos. We absolutely couldn't do it without them! Not only can you gain amazing experience by working on a large public event, we regularly serve as referees to assist you into other roles or events.
If this sounds like something you would be interested in then simply register your interest through our online form, and we'll be in touch - click here to register.

Still need more information? Head to our Facebook page for updates and reminders!